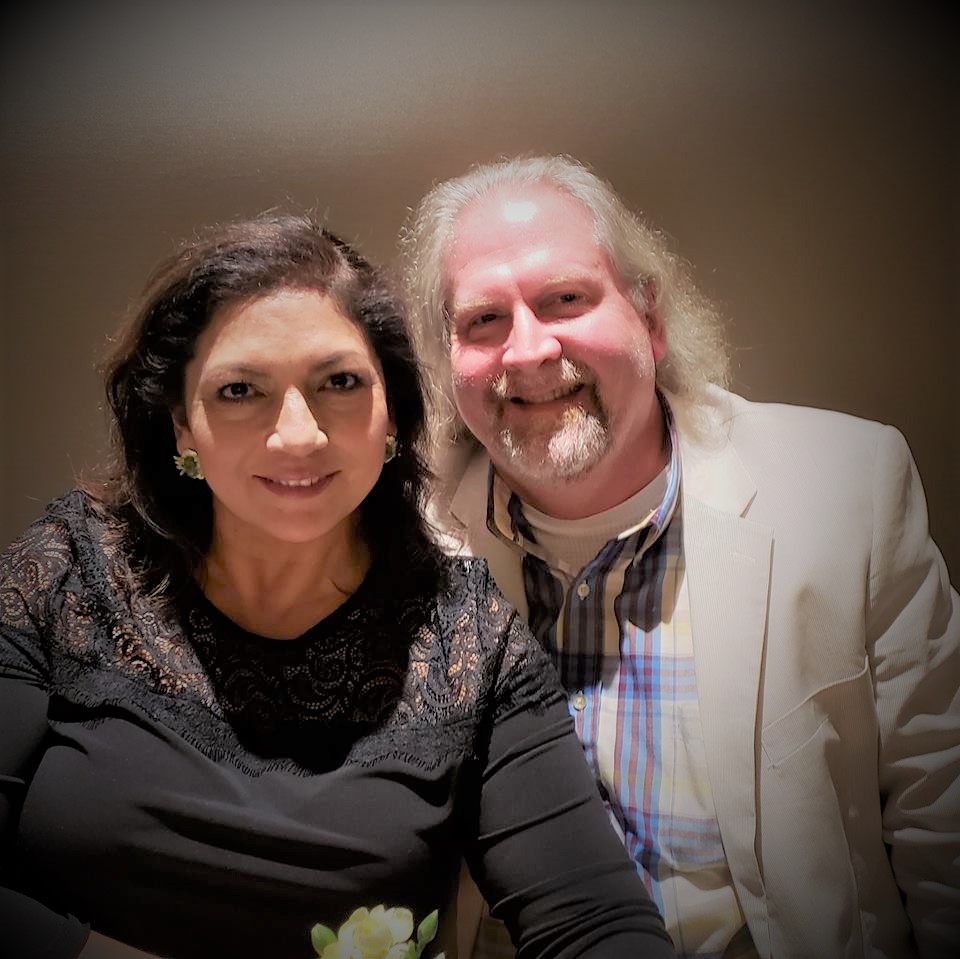 Erik and Elizabeth Groves
During Easter week of 2004, Erik and I decided to take our children on vacation to Cancún, Mexico. We had planned to do something for the Lord as an offering for the many blessings that we had received. We wanted to travel to the town of Valladolid and find a couple of churches along the way where we could drop off the movies and televisions. While the children played in the pool, Erik got in a taxi and went all around Cancún trying to find two small televisions with built-in VCRs. As it turned out, God wanted us to buy two larger televisions because the smaller televisions were not to be found. So, we all got in the taxi, armed with four copies of the movie JESUS and drove off into the Mexico jungle.
It was Good Friday and many churches were having services. We stopped at one village and dropped off one television and two movies (one in Spanish and one in Mayan). We kept going until we reached the village of Xcan in the State of Yucatan, which is approximately 2.5 hours from Cancún. There we found Iglesia Nacional Presbiteriana Bethel , a Presbyterian church, worshipping God. We were very thankful that most of the people in the church spoke Spanish and explained to the pastor and the church that we had a gift for them and, that we believed that they could use the television and the movies to evangelize. The congregation was shocked and wanted to know when they needed to return everything to us. They said that they had been praying for those items and for help from someone.
After we returned to America, Erik and I decided that we needed to go back and see the people of what we now call Templo Bethel. So, we went again three months later and met the elders and deacons of the church. After much prayer, the Lord led us to form a partnership with the people of Templo Bethel. We found out that they needed bathrooms at the church so, we raised the funds in America and the brothers of Templo Bethel built two bathrooms, one for the women and one for the men. Wow! They did an amazing job and were faithful in keeping their promises. God gave Erik and I the desire to work with this congregation to encourage, love and teach. He gave us a vision to start a 501(c) (3) organization. Through The Message for Mayans we were able to raise funds to build a parsonage (to also be used as a classroom) so that the traveling pastor could have a place to sleep while he was in Xcan. A kitchen was also built and, The Children's Feeding Program was created. All children in the village of Xcan are welcomed to this program every Saturday and Sunday. They are fed a nutritious meal, educated about hygiene and, more importantly, provided the much needed spiritual nourishment.
The congregation worked hard and was faithful in serving the Lord, nevertheless, about three years later, we realized that The Message for Mayans needed someone to work full time in Yucatan. We prayed and prayed and the Lord answered. Gamaliel Gonzalez Flores ("Gama Gonzalez") came on board in May of 2008 as The Message for Mayans' In-Country Representative. Gama studied music at Universidad Aútonoma de México and got a Masters in Pastoral Ministry from California Christian University in Mexico City. He serves as a pastor to the people of Templo Bethel by leading church services, preaching, conducting Bible studies during the week, directing praise and worship, mourning with those who mourn, praying for the sick and much more. He also supervises The Children's Feeding Program, teaches music classes every Saturday morning, and leads the evangelism efforts. We are very thankful for Gama and the team of volunteers who spend their time spreading the Gospel to the Mayan people. We are also very thankful for those volunteers who cook and teach and have made The Children's Feeding Program a success. The congregation of Templo Bethel, and many others in Yucatan, have become like family to us. They are wonderful, loving, and hard working brothers and sisters in Christ.
Eight years after The Message for Mayans began, we were blessed again by working in conjunction with The JESUS Film Project, a ministry of Campus Crusade for Christ, to dub two movies into Mayan: The Story of Jesus for Children and Magdalena, Released from Shame . These are the same people that created the movie JESUS that we took into the jungle on Good Friday 2004.
Praise the Lord!
Prior to getting married, Erik and I had been praying separately for God to use us; however, we had not discussed this with each other. During our honeymoon in 1998, we took a taxi to the ruins of Chichen Itza, traveled the same road, and saw the same Mayan villages from afar that we would eventually visit to spread the Good News! Who would have thought that God would use us to spread His Message? Struggling people. Sinful people. In spite of that, God knew our hearts and, we were already His son and daughter, both from the age of 13. He turned our lives around and showered us with grace, love and mercy. Furthermore, and above all, He answered our prayer to serve Him with the Mayan people. Something that did not dawn on us until much later… and all we had to do was take the first step. We praise God and give Him all honor and glory. All the funds that we raise serve to spread the Gospel to the Mayan people in Mexico and to minister to them. We thank you for your prayers and financial support.
– Elizabeth Groves